Main content starts here, tab to start navigating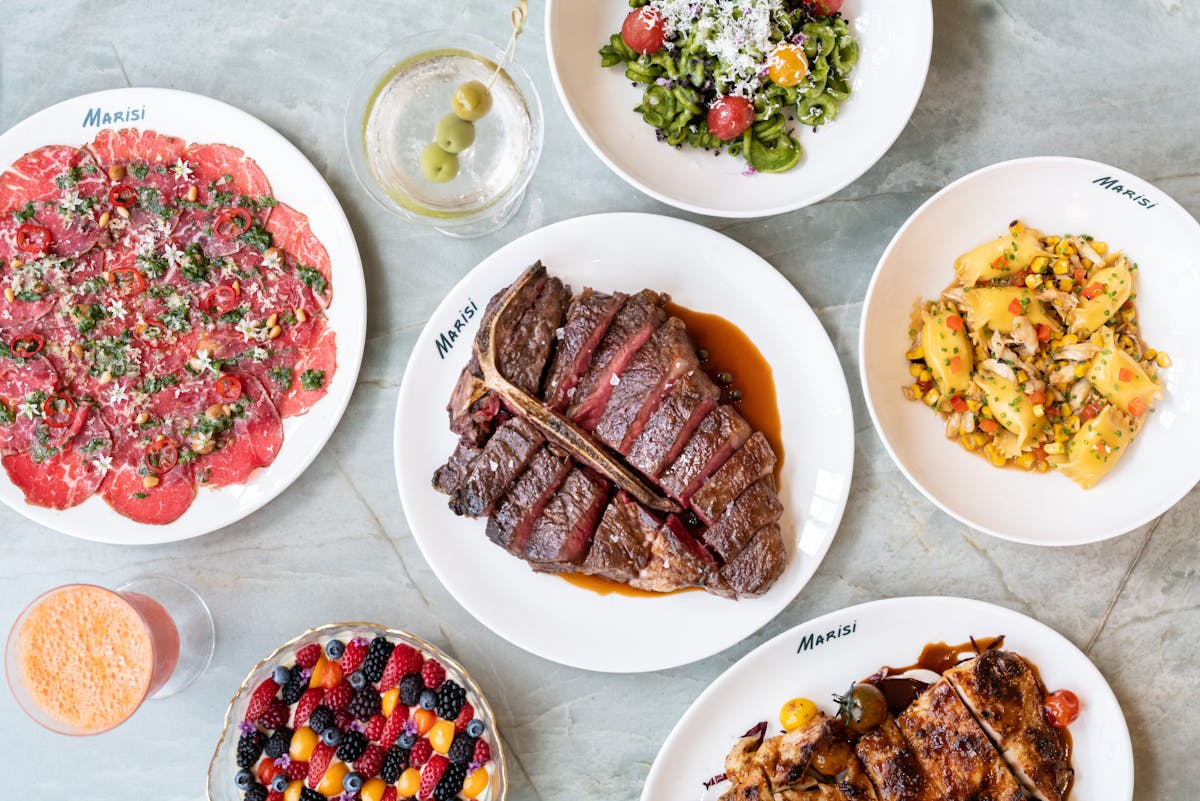 Slide 1 of 7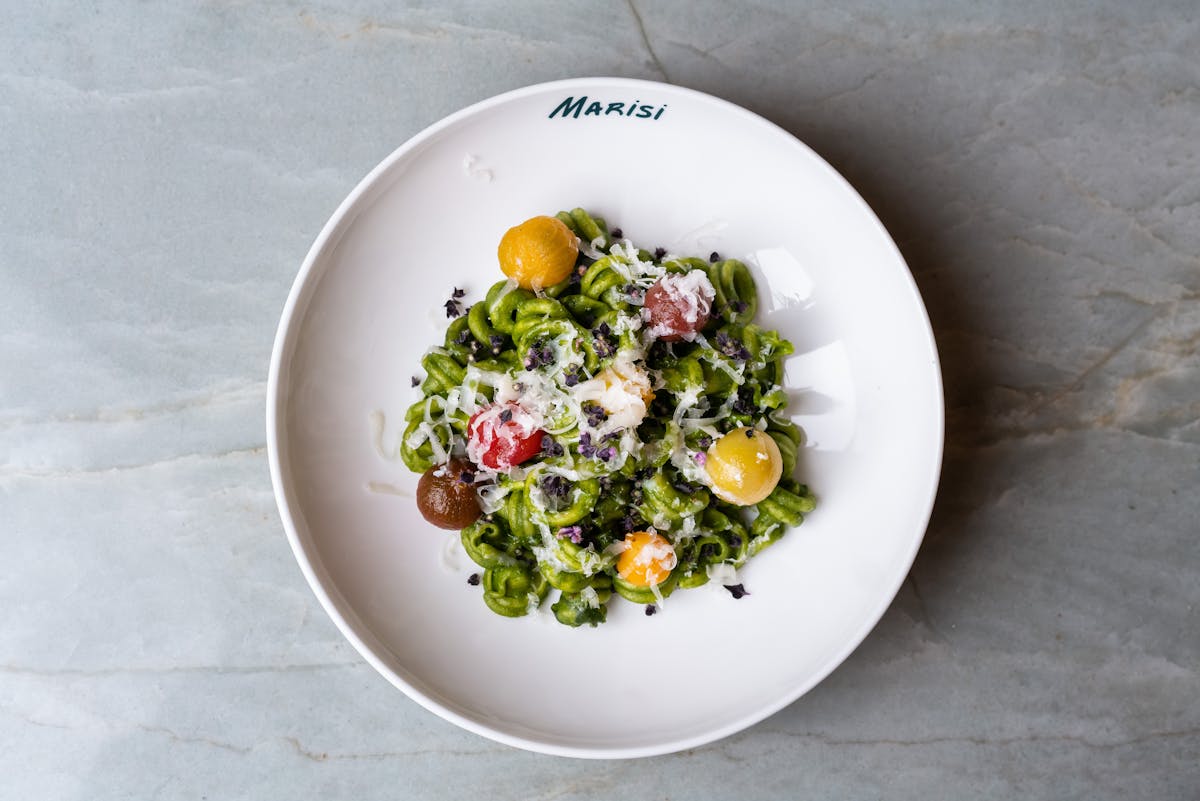 Slide 2 of 7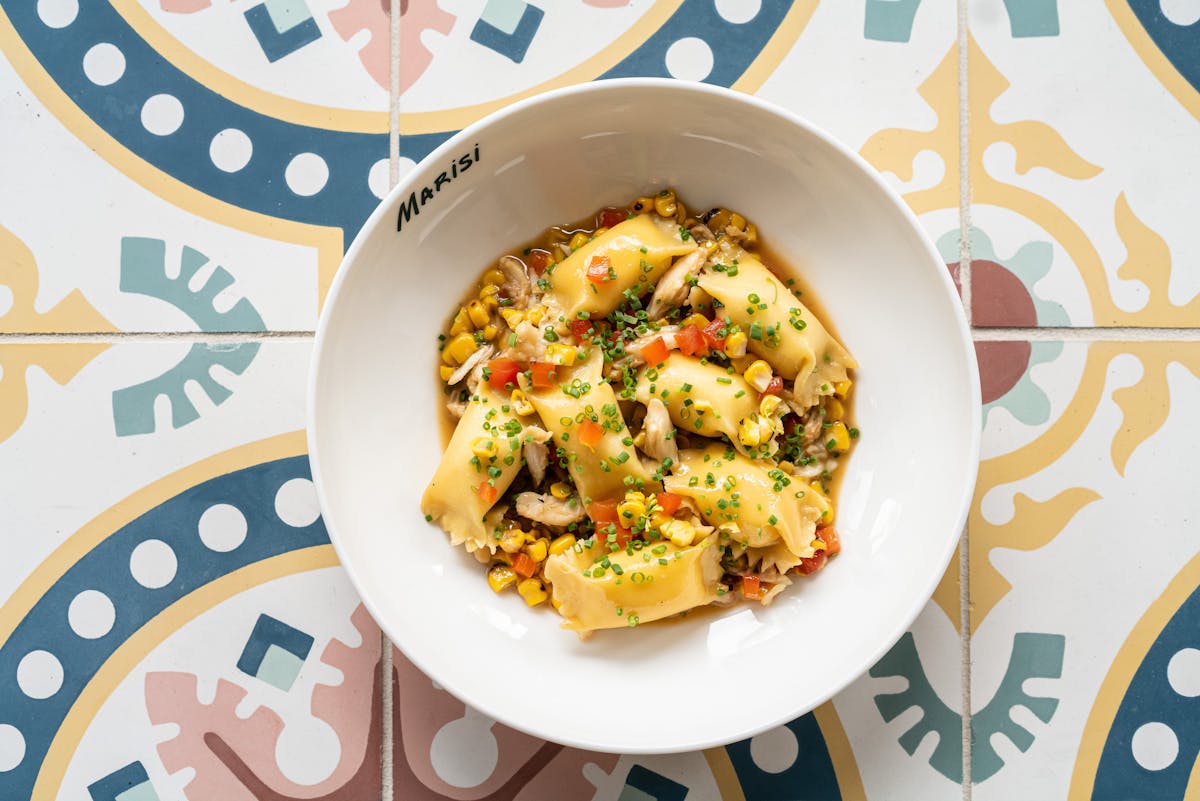 Slide 3 of 7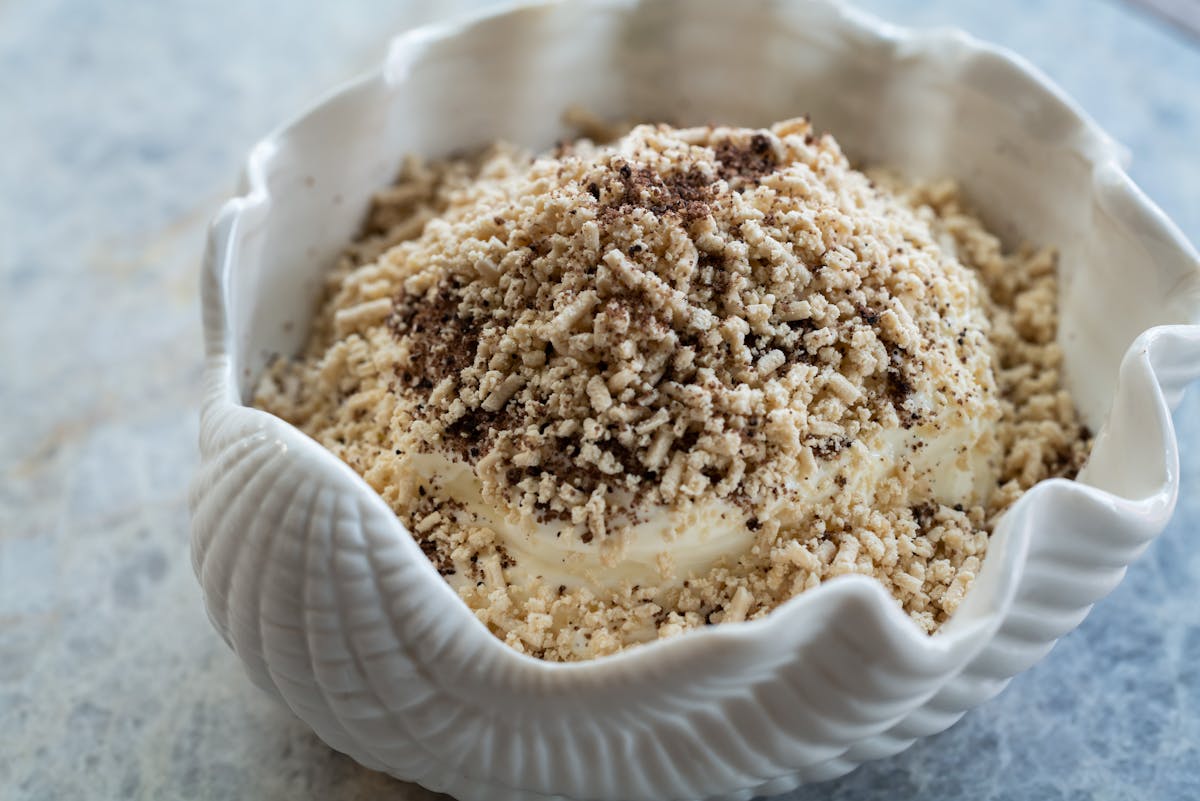 Slide 4 of 7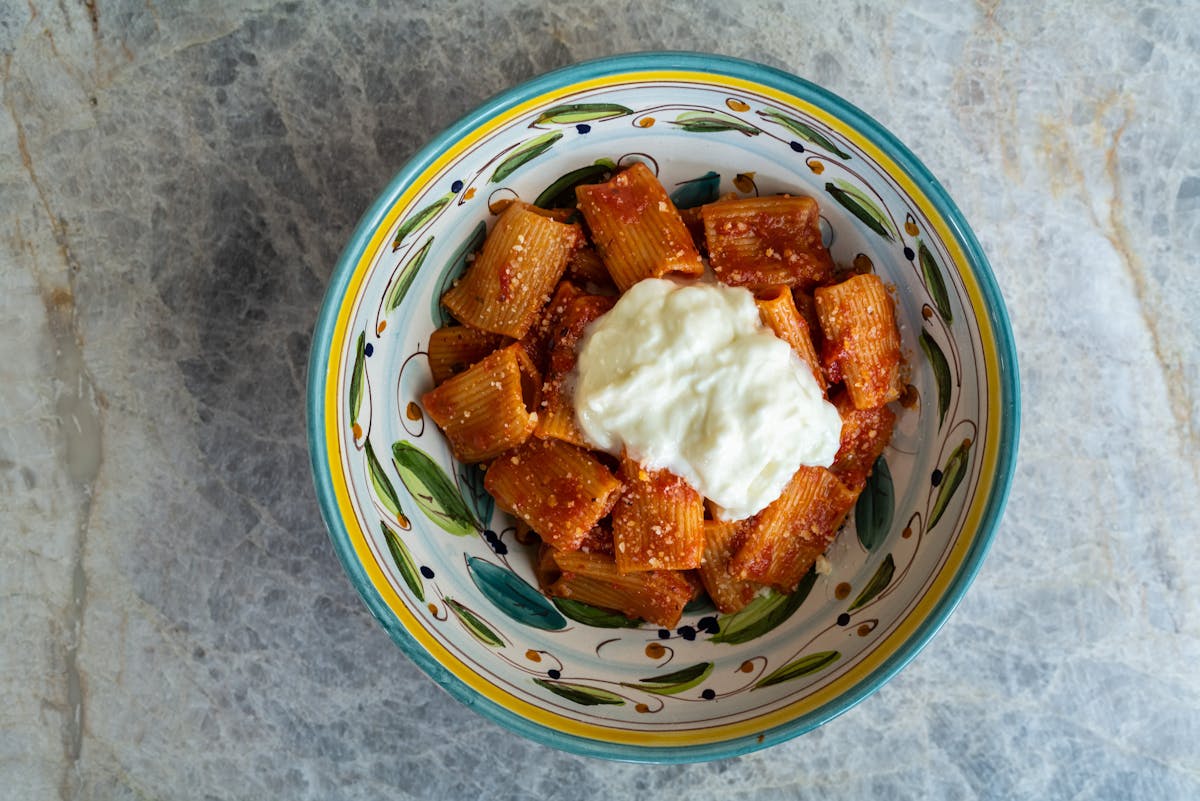 Slide 5 of 7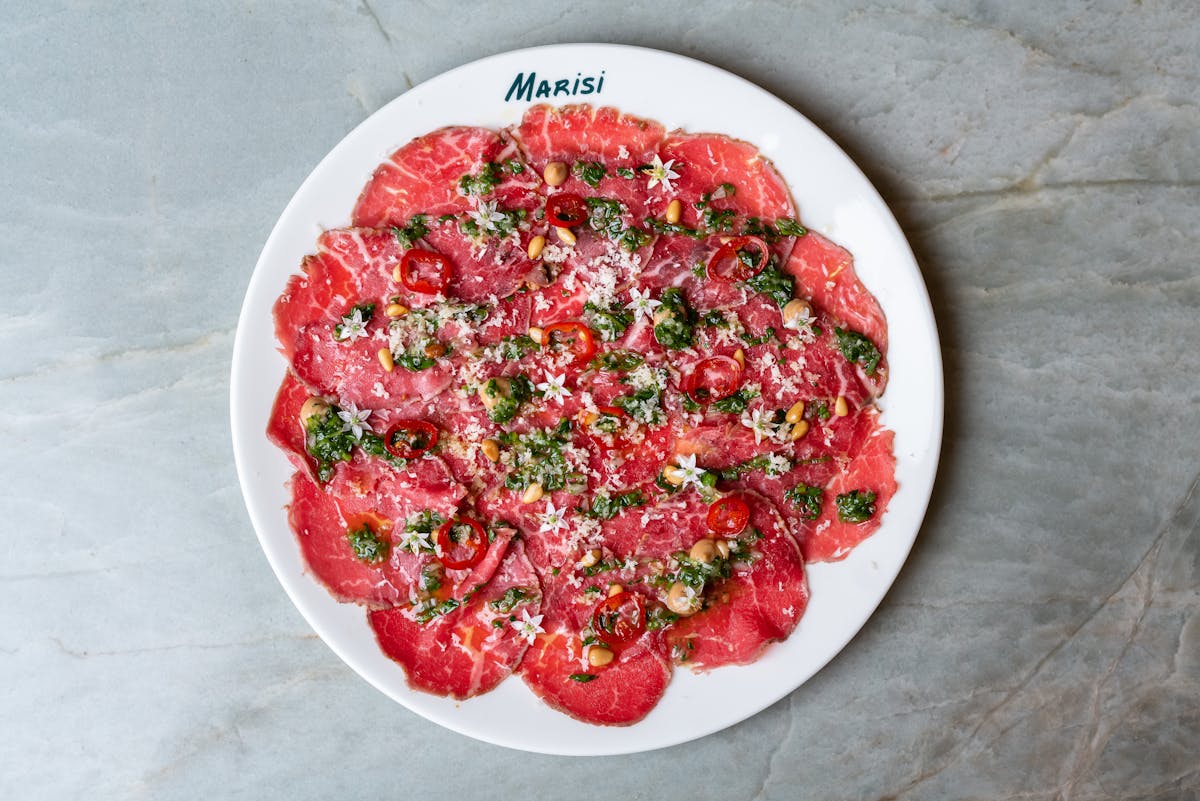 Slide 6 of 7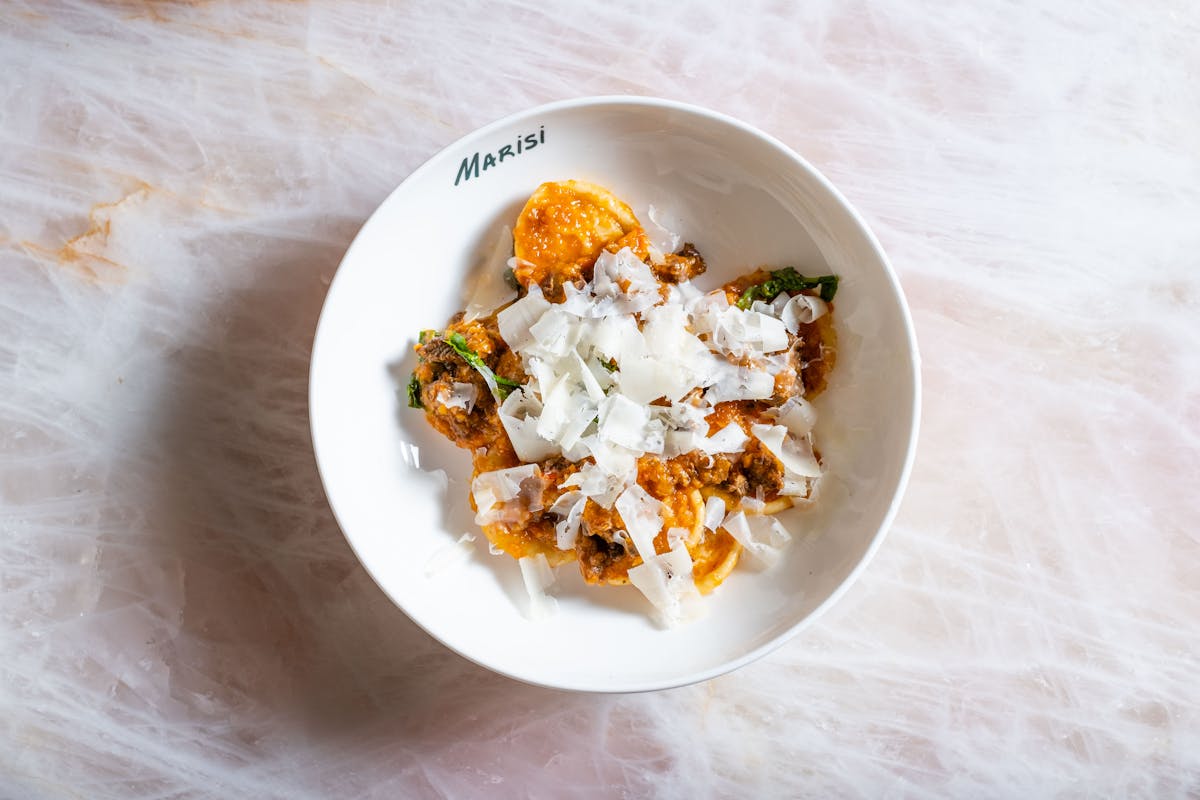 Slide 7 of 7
Menus
We proudly source produce from the best farmers in California. Our fish is brought to us from local fisherman families, and we use the highest quality chicken and Cascade Creek lamb. Our Dry Aged Beef is always certified Prime.
Our menus change frequently based on seasonality and local harvest.
Antipasti
Crudo

blue fin tuna. sweet pepper coulis. herbs.

Focaccia

tehachapi red fife. herbs. chili condiment.

Scallops

raw hokkaido scallops. preserved citrus. shallot.

Carpaccio

american wagyu. pine nut. scallion. horseradish.

Crostino

burrata. grilled sourdough. tapenade. calabrian chili marmalade.

blossoms

zucchini flower duo. caponata. saffron aioli.

MELON SALAD

weiser farms melon. cucumber. mint. fresh ricotta.

Squid

jimmy nardello. calabrian chili. fingerling potato.

Little Gem

caesar. parmigiano-reggiano. sourdough.

Prawns

blue prawns. sicilian olive oil. tapenade verde.

panzanella

chino tomato. mozzarella di bufala. seeded wheat. basil vinaigrette.
Primi
all pasta made by hand.

Mafaldine

chino tomato trapanese. sungold. pecorino.

AGNOLOTTI

farmers market corn. king crab. aleppo. chive.

Rigatoni

pomodoro. calabrian chili. basil. stracciatella.

Pappardelle

duck ragu genovese. tehachapi rye. preserved lemon.

gnocchetti

short rib ragu. parmigiano-reggiano.

UOVO RAVIOLO

lobster stuffed. lobster mushroom. lobster espuma.
Secondi
White Sea Bass

asparagus. fennel. lemon. burro bianco.

Half Chicken

calabrian chili. blistered tomato. chicory.

Lamb Chops

bloomsdale spinach. king trumpet mushroom. lamb jus.

FILET MIGNON

red flint polenta. mascarpone. broccolini. beef jus.

Dry Aged New York

sixty days dry aged prime. green peppercorn. beef jus.
Contorni
Peaches & Brassicas

hearth dried peach.coriander aioli. basil.

CHINO FARMS CORN

crispy prosciutto. ricotta salata. lemon.

Mushrooms

brown butter. tuscan kale salsa verde.
Desserts
Meyer Lemon

meyer lemon curd. salted pistachio. chamomile cream. farmers market fruit.

Milk Chocolate

valrhona jivara namelaka. benedictine chantilly. black currant.

Coffee & Cream

mascarpone panna cotta. devil's food ganache. bavarian cream. coffee streusel.

Sicilian Date Cake

chino farm fig. amazake ice cream.
honey truffle shaved tableside.
Espresso
Marisi propietary blend
Macchiato

Cappuccino

Latte
Sweet Wine
Oro Puro

Sauvignon Blanc & Sémillon. Napa Valley. California. 2013

CAPPELLANO

Barolo Chinato. Piedmont. Italy

Broadbent

20 Year Tawny Port. Douro. Portugal
La Fine
Apollonia's Limoncello

Sorrento lemons rested for 6 months.
L'inizio Con Il Vermouth
Marisi is proud to celebrate Italy's tradition of beginning the meal with a glass of vermouth. Bordiga vermouths come to us from Cuneo and are made from foraged wild plants grown in the surrounding Occitan Alps.
BORDIGA BIANCO

chamomile. gentian. coriander.

BORDIGA ROSSO

anise. cinnamon. cola.
Cocktails
Bellini

clarified white peaches. sparkling wine.

Hugo Spritz

elderflower. opal basil. sparkling wine.

PORNSTAR MARTINI

vodka. passionfruit. vanilla bean. lime.

Lemon Drop

vodka. limoncello. louis-alexandre grand marnier. lemon.

Cantaloupe Margarita

blanco tequila. cantaloupe. lime.

Dirty Martini

vodka. house brine.

Apricot Old-Fashioned

bourbon. apricot. bitters.

Marisi G & T

gin. white port. tonic water.

House Punch #2

jamaican rum. amaro. coriander. citrus. clarified with milk.

Espresso Martini

vodka with marisi's espresso blend.

Pluot & Verbena Negroni

gin. campari. sweet vermouth. pluots. lemon verbena.
Negroni Week Cocktail
Sparkling
Sorgente

Glera. Prosecco. Brut. Friuli-Venezia Giulia. Italy. nv

Bligny

'Grand Réserve'. Brut. Champagne. France. nv
Pink + Orange
Benazzoli

Corvina Rosato. Chiaretto di Bardolino. Veneto. Italy. 2021

Tre Monti

'Vigna Rocca'. Albana (orange). Emilia-Romagna. Italy 2021
White
Pecòl

Sauvignon Blanc. Collio. Friuli-Venezia Giulia. Italy. 2021

Bruno Verdi

Pinot Grigio. Oltrepo Pavese. Lombardy. Italy. 2022

Perlingieri

'Preta'. Falanghina del Sannio. Campania. Italy. 2021

Failoni

Verdicchio dei Castelli di Jesi. Marche. Italy. 2021

Soliste

'L'Age D'Or'. Chardonnay. Russian River. California. 2014
Red
Calabretta

'Cala Cala'. Nerello Mascalese Blend. Etna. Sicily. Italy. nv

Presqu'ile

Pinot Noir. Santa Barbara. California. 2021

Barmet

Nebbiolo. Donnas. Valle d'Aosta. Italy. 2020

L'Erta di Radda

Sangiovese. Chianti Classico. Tuscany. Italy. 2019

Chappellet

'Mountain Cuvée'. Cabernet Sauvignon. Napa. California. 2021
Beer
Marisi Italian Style Pilsner

crisp. clean. refreshing. made with the highest quality malts and subtle noble hops.
SPARKLING
Sorgente

Glera. Prosecco. Brut. Friuli-Venezia Giulia. Italy. nv

ULTRAVIOLET

Pinot Noir Rosé. California. nv

Garuti

Lambrusco di Sorbara. Emilia-Romagna. Italy. nv

Pierre Peters

'Cuvée Reserve'. Blanc de Blancs. Brut. Champagne. France. nv

Hammerling

'Wind, Sand & Stars.' Gamay. El Dorado. California. 2021.

Nicola Gatta

'Ombra'. Chardonnay Blend. Brut. Franciacorta. Italy. nv

Murgo

Nerello Mascalese Rosato. Brut. Mt. Etna. Sicily. Italy. 2020

Billecart-Salmon

Rosé. Brut. Champagne. France. nv (1.5L)

Bligny

'Grande Réserve'. Brut. Champagne. France. nv

Perrier-Jouët

'Belle Époque'. Brut. Champagne. France. 2013

Petit & Bajan

'Promise'. Brut. Champagne. France. nv

Mouzon-Leroux

'L'incandescent' Rosé. Extra Brut. Champagne. France. nv

Krug

'Grande Cuvée 169ème'. Brut. Champagne. France. nv
PINK + ORANGE
Girolamo Russo

Nerello Mascalese Rosato. Mt. Etna. Sicily. Italy. 2020

Masseria Furfante

Bombino Nero Rosato. Puglia. Italy. 2020

Benvenuto

Zibibbo (orange). Calabria. Italy. 2021

Ryme

Aglianico Rosé. Heringer Vineyard. Clarksburg. California. 2021

Tre Monti

'Vigna Rocca'. Albana (orange). Emilia-Romagna. 2021

Thee & Thou

Albariño (orange). Sacramento. California. 2020

Il Carpino

Malvasia (orange). Friuli-Venezia Giulia. Italy. 2016

Cirelli

'Anfora'. Montepulciano Rosato. Cerasuolo d'Abruzzo. Italy. 2018

Paolo Bea

'Santa Chiara'. Grechetto Blend (orange). Umbria. Italy. 2018
BIANCO
Villa Varda

Pinot Grigio. Friuli-Venezia Giulia. 2020

Ermes Pavese

Prié Blanc. Morgex et de La Salle. Valle d'Aosta. 2020

Edi Kante

Sauvignon Blanc. Friuli-Venezia Giulia. 2019

Vadiaperti

Fiano di Avellino. Campania. 2019

Benvenuto

'Mare'. Malvasia. Calabria. 2021

Niklas

Kerner. Trentino-Alto Adige. 2020

Federico Curtaz

'Kudos'. Carricante. Mt. Etna. Sicily. 2018

Erste + Neue

Sauvignon Blanc. Trentino-Alto Adige. 2021

Perlingieri

'Preta'. Falanghina del Sannio. Campania. 2019

Cornarea

Arneis. Roero. Piedmont. 2020

Amorotti

Trebbiano d'Abruzzo. 2019

Durin

Vermentino. Riviera Ligure di Ponente. Liguria. 2020

Montenidoli

'Tradizionale'. Vernaccia di San Gimignano. Tuscany. 2020

Valentini

Trebbiano d'Abruzzo. 2017
WHITE CALIFORNIA
Tendu

Cortese. Clarksburg. 2020

Lieu Dit

Chenin Blanc. Santa Ynez Valley. Santa Barbara. 2020

Tatomer

'Vandenberg'. Riesling. Santa Barbara. 2018

Lepiane

Malvasia. Happy Canyon. Santa Barbara. 2019

POE

'Manchester Ridge'. Chardonnay. Anderson Valley. 2019

Eric Kent

Chardonnay. Stiling Vineyard. Russian River Valley. 2018

Palmaz

'Amalia'. Chardonnay. Napa Valley. 2019

Hundred Acre

'Summer Dreams'. Sauvignon Blanc. Sonoma Coast. 2021

Kistler

'Les Noisetiers'. Chardonnay. Sonoma Coast. 2020
ROSSO
Elena Walch

Schiava. Trentino-Alto Adige. 2020

COS

Frappato. Vittoria. Sicily. 2021

Marco Sara

Schioppettino. Colli Orientali. Friuli-Venezia Giulia. 2019

Masseria del Pino

'I Nove Fratelli'. Nerello Mascalese. Mt. Etna. Sicily. 2018

Le Potazzine

Sangiovese. Brunello di Montalcino. Tuscany. 2017

Conti

'Origini'. Croatina Blend. Piedmont. 2019

Calabretta

'Cala Cala'. Nerello Mascalese Blend. Etna. Sicily. nv

Mainerdo

'Sgnuret'. Nebbiolo d'Alba. Piedmont. 2020

Brovia

'Vignavillej'. Dolcetto d'Alba. Piedmont. 2020

Ignaz Niedrist

Blauburgunder (Pinot Noir). Trentino-Alto Adige. 2018

La Torre

Sangiovese. Rosso di Montalcino. Tuscany. 2020

Emidio Pepe

Montepulciano d'Abruzzo. 2002

Ferraris

'Sant'Eufemia'. Ruchè di Castagnole. Monferrato. Piedmont. 2020

Maccario Dringenberg

'Posau'. Rossese. Dolceacqua. Liguria. 2020

L'Erta di Radda

Sangiovese. Chianti Classico. Tuscany. 2019

Iuli

'Umberta'. Barbera. Monferrato. Piedmont. 2020

Paolo Bea

'Rosso de Veo'. Sagrantino. Umbria. 2017

Luigi Vico

Nebbiolo. Prapò. Barolo. Piedmont. 2017

Musto Carmelitano

'Maschitano'. Aglianico del Vulture. Basilicata. 2017

Rinaldi

Nebbiolo. Brunate. Barolo. 2008

Praesidium

Montepulciano d'Abruzzo Riserva. 2017

Gungui

'Berteru'. Cannonau (Grenache). Sardinia. 2020

Ravazzi

'Prezioso'. Merlot Blend. Tuscany. 2016

Potenti

Primitivo (Zinfandel). Manduria. Puglia. 2020

Musella

Corvina Blend. Amarone della Valpolicella. Veneto. 2014

Quintarelli

Corvina Blend. Amarone della Valpolicella. Veneto. 2013
RED CALIFORNIA
Idlewild

'The Bird Flora & Fauna'. Dolcetto Blend. Mendocino. 2021

Hirsch

'The Bohan-Dillon'. Pinot Noir. Sonoma Coast. 2020

Lichen

'Moonglow'. Pinot Noir. Anderson Valley. Mendocino. 2019

Failla

'Fort Ross-Seaview'. Pinot Noir. Sonoma Coast. 2019

Donnachadh

Pinot Noir. Sta. Rita Hills. Santa Barbara. 2019

Inconnu

Merlot. Los Carneros. Napa Valley. 2017

Lepiane

Grenache. Black Oak Vineyard. Santa Barbara. 2018

Melville

Syrah. Sta. Rita Hills. Santa Barbara. 2019

Valravn

Cabernet Sauvignon. Sonoma. 2019

Corison

Cabernet Sauvignon. Napa Valley. 2019

Chateau Montelena

Cabernet Sauvignon. Napa Valley. 2006

Ramey

'Claret'. Cabernet Blend. North oast. California. 2018

Pilcrow

Cabernet Sauvignon. Ghost Block Vineyard. Napa Valley. 2020

Cedar Knoll

Cabernet Sauvignon. Napa Valley. 2018

Dashe

Zinfandel. Dry Creek Valley Reserve. Sonoma. 2017

Leviathan

Cabernet Blend. California. 2020

Fortunate Son

'The Diplomat'. Cabernet Sauvignon. Napa Valley. 2018